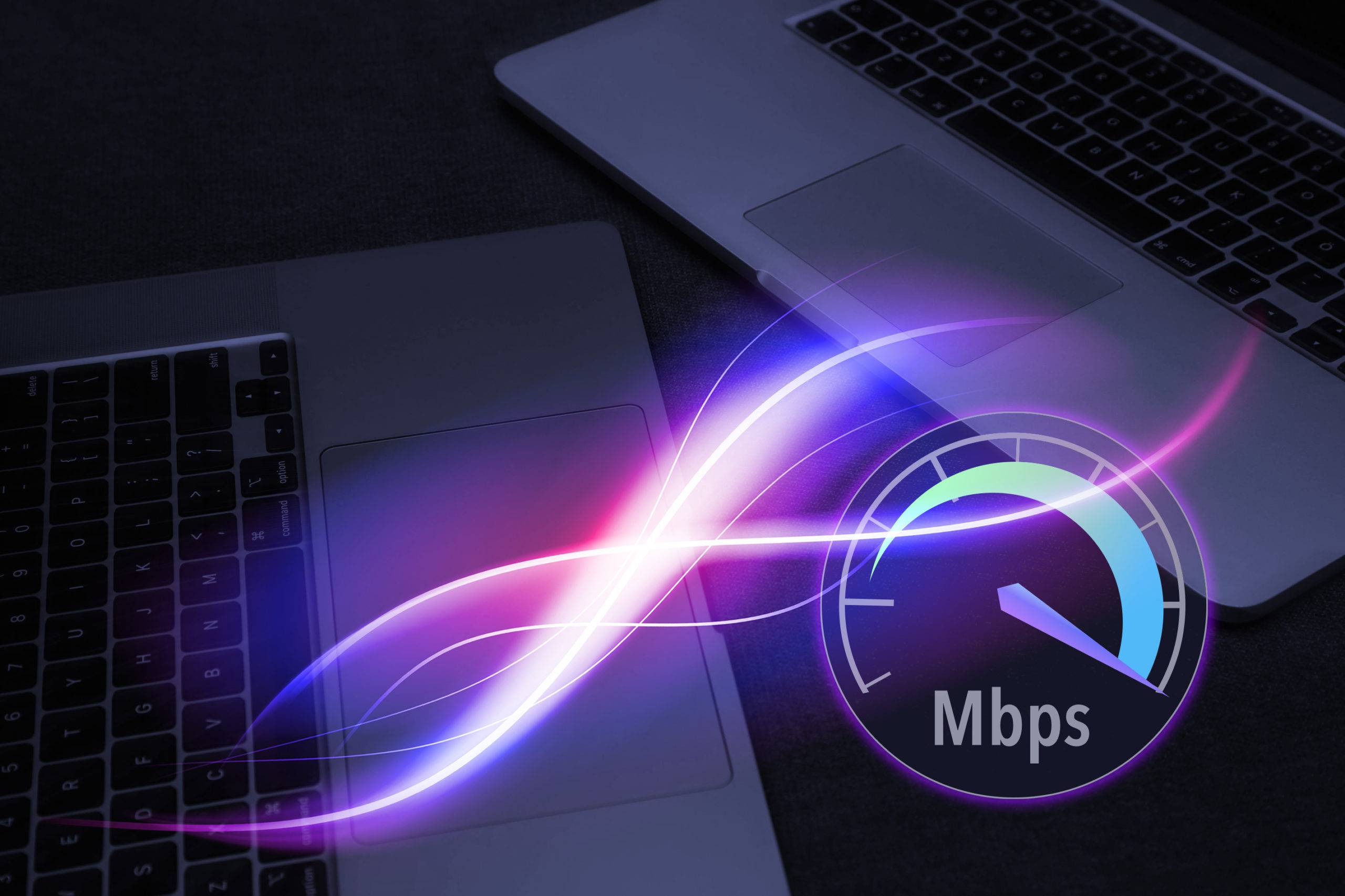 NetOptimizer Features
Advanced tools combined with ease of use
Most people take fast Internet for granted. When it slows down, they blame their ISP, router or mobile operator. But in most cases, you don't have to look for a new service provider – NetOptimizer has everything to speed up slow Internet connections. Now with 3G, 4G, and 5G optimization!
Key Features
NetOptimizer is a powerful tool that analyzes your computer, checks your network, and applies the optimal hidden Windows parameters with a single click to let you get the most out of your Internet connection. You don't need to have any technical knowledge or follow risky online tutorials to adjust hidden parameters – simply click on automatic optimization and you're all set. In addition to automatic optimization, you can optimize individual network settings in one click. And if you're an advanced user, NetOptimizer offers you an easy way to adjust each setting manually.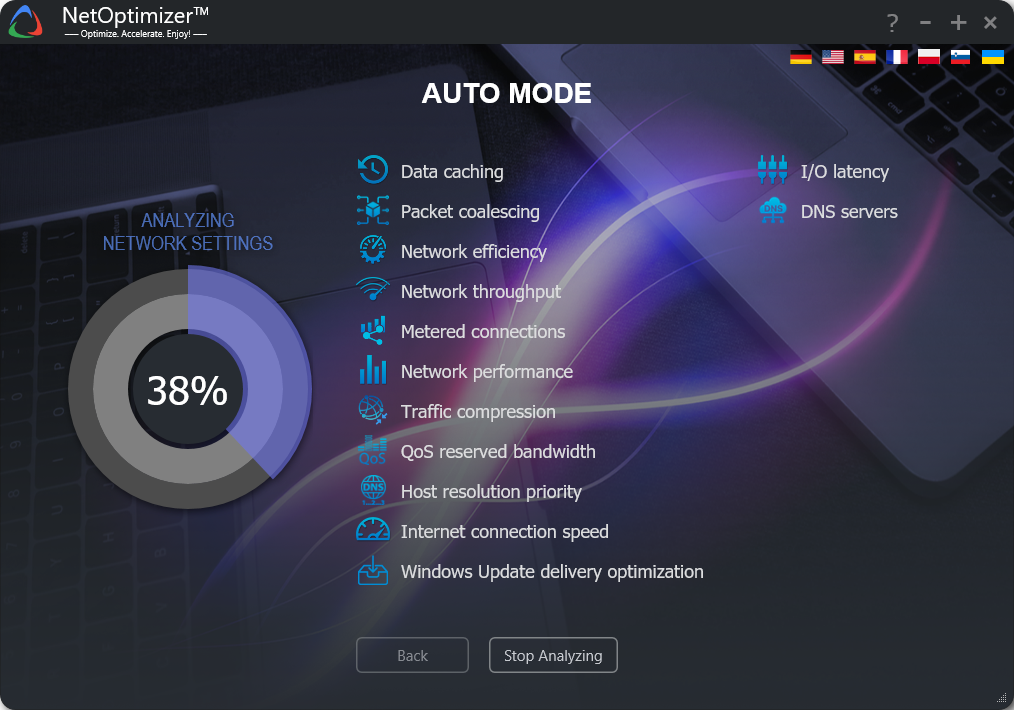 Automatic optimization
Not everyone is a tech guru and that's OK! NetOptimizer will determine the best settings for your PC and connection, and apply them in just one click.
Boost Internet speed
Optimize hidden networks settings such as I/O Internet Packet Stack Size setting to match your ISP's speeds and provide the maximum browsing efficiency.
Edit DNS settings
Gain the upper hand over slow browsing by setting you preferred DNS servers for faster page load. Automatic and manual selection is supported.
Optimize data caching
Everybody knows how important it is to clean up the cache but very few people know it can be optimized. NetOptimizer will do that in a flash.
Clean up browser junk
Internet junk slows down your PC and poses a security threat. NetOptimizer's deep browser cleanup technology will remove it for ultimate speed and security.
Increase efficiency
Take advantage of enhanced configuration methods to increase over network efficiency by specifying how small bits of data are handled.
Ready to give NetOptimizer a go?